About Kiramesse Muroto Whale Museum
The Whale Museum is a sensory type museum that introduces the history of Muroto and whales using full digital technology. In addition to seeing exciting digitized scenes of traditional whaling, you can experience riding on a seko-bune (chaser boat) in a 360-degree virtual reality (VR) panorama and take pictures of whales jumping from the Tosa Bay with augmented reality (AR). All ages can enjoy and learn.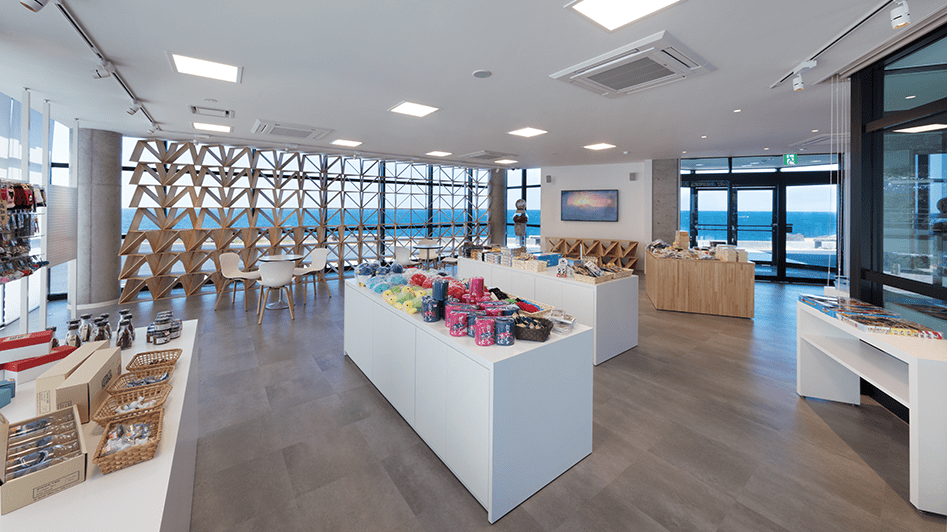 No.01

Information

You can see useful information such as sightseeing spots, restaurants, and more in Muroto city.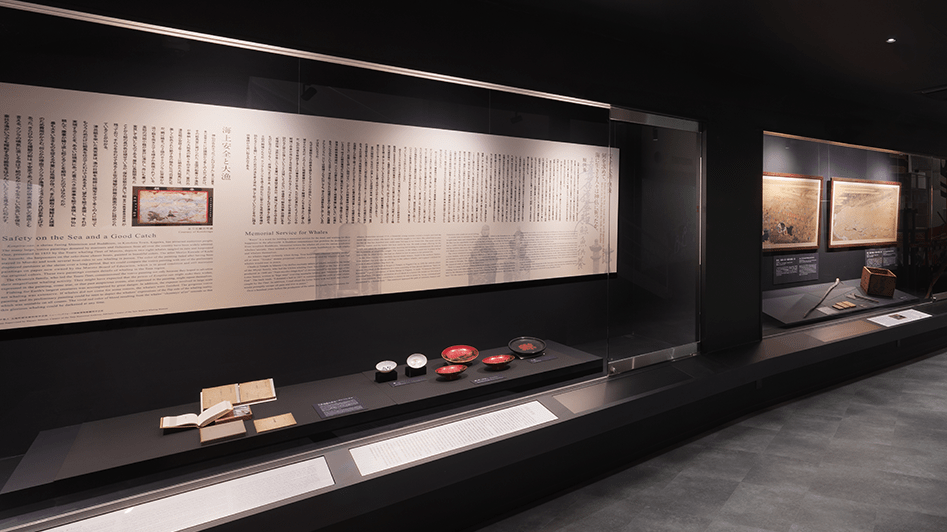 No.02

Traditional Whaling

Exhibited tools used for traditional whaling and precious materials left in town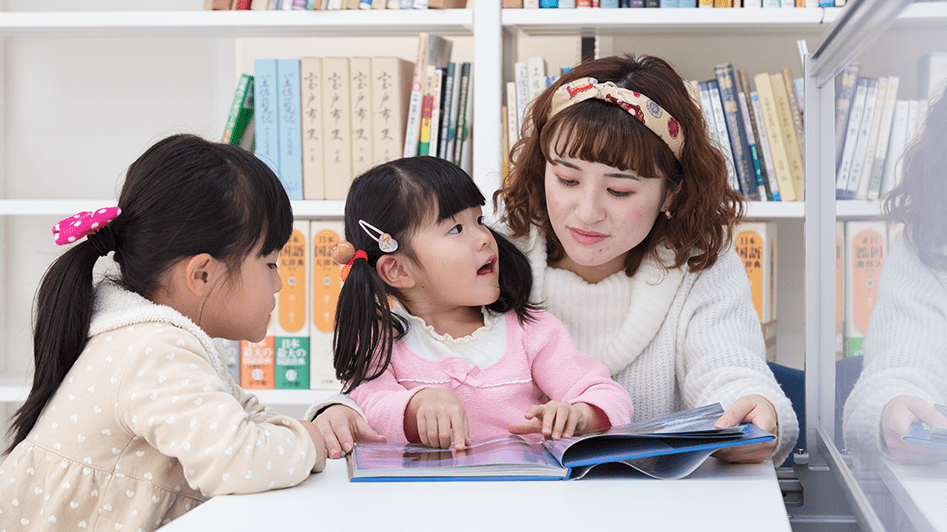 No.03

Library

You can browse documents related to whales. A model of a seko-bune is exhibited.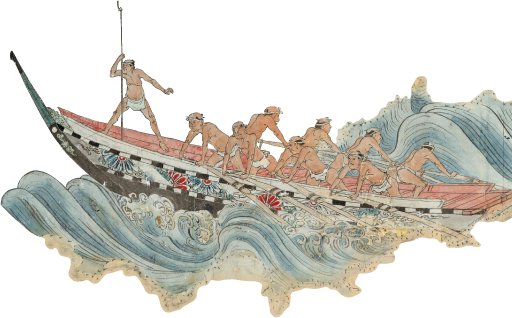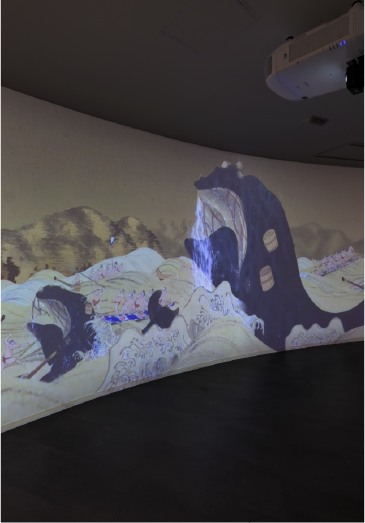 A Fierce Battle between Whales and PeopleDigital Art Theater
The Muroto Whaling Picture depicting whaling has been digitized, where you can view the animated discovery, capture and slaughter of a whale. There's no doubt that you will be glued by the images, feeling as though you were actually there.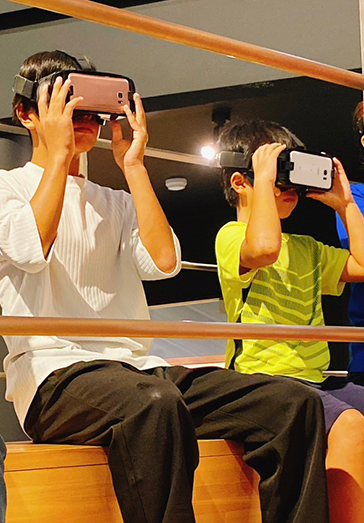 View from the seko-bune in VR.Seko-bune in Virtual Reality
You can experience the much-popularized VR (virtual reality) technology on the seko-bune installed in the center of the museum. Put on your VR head set, and you will be in a 360°panorama view. A whale will appear right in front of you.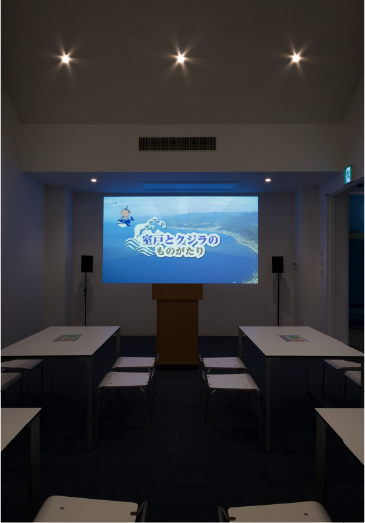 Enjoy learning about traditional whaling!Museum Shop
We will screen an educational video, What is Traditional Whaling?, produced by Gakken Co., Ltd. In it, Mr. Hazashi clearly explains traditional whaling. After watching it, please also try the quiz!